I have returned, spiritually refreshed by my distant sojourn, and relaxed from a few lazy days of vacation and recuperation from said vacation! The last few weeks, I've sprawled on beaches, hiked mountains, played with molten lava, driven down rivers, and enjoyed a lot of world-class fish-viewing (and eating). I will add, however, the return to 20 degree temperatures and snow on the ground was jarring and unpleasant. ;]
In my absence, it seems like all the trees now have lights, holiday music has begun its infiltration of radio stations, and the gift-hunting frenzy is on the rise.
So!
A couple things, if you're at a loss!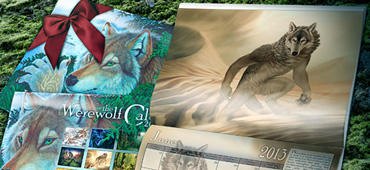 The
Werewolf Calendar for 2013
makes a great gift for anyone, packed with art, and it also won't be available for much longer! Check out all of the awesome artwork
here
, or
click here
to order today!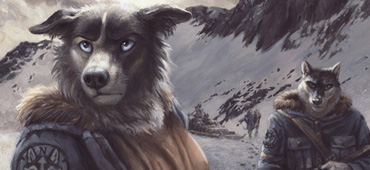 Sofawolf Press
is having a huge holiday sale through December 21st!
Included, of course, is
Nordguard: Across Thin Ice
(in both
hard
and
soft
covers,)
Out of Position
and
Isolation Play
by Kyell Gold
(if you've been waiting to read, now's a good time to start, since the third book, Divisions, will be coming out early 2013!)
There's also Lynn Hogan's dark fantasy, full color graphic novel,
Prydwen
, all six volumes of Ursula Vernon's recently
Hugo Winning series Digger
, and novels by Michael H. Payne, and M.C.A. Hogarth!
Lastly, my own stuff!
I have
some matted prints
left over from various conventions, so I figure it's a good time to try and make room for new stuff next year!
Check 'em out here!
They are
first come, first serve
, and very limited quantities (pretty much one of each.) I'll cut off sales Tuesday the 18th, just to be sure I can get anything that sells in the post before the holidays. All the rest of the information you'll need, you can find right
here!
I also have
Nordguard Patches
on hand again! They are $6 per, shipping is $2/$3 USA/Overseas. More info
over here!
Now... back to art with me!
Cheers, and stay warm!
-Blotch