This afternoon I will be boarding a plane bound for
Furry Weekend Atlanta
!
During the day, you'll be able to find me at my table in the dealer's room!
I will have Nordguard patches and stickers, prints of all shapes, sizes and prices, Scratches CDs, plus a few original sketches for sale at the table. (I will also have a some sketches and marker pieces that are curiously badge-sized, which have found themselves tucked into sleeves, ready to wear!)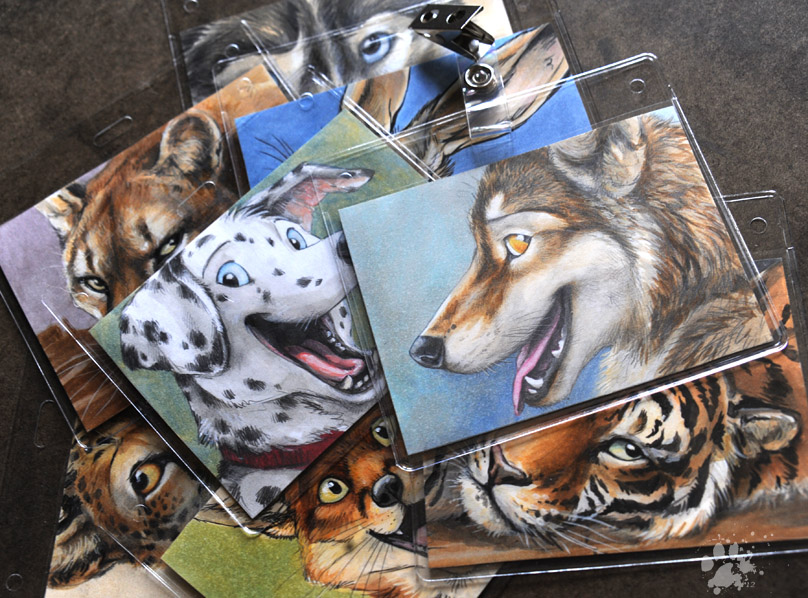 They're each 3x4", done in marker, pencil, ink and a little bit of paint.
There will be copies of
Nordguard: Across Thin Ice
for sale, and
Dog's Days of Summer
!
I don't have anything in the FWA art show this year. However, the tiger I painted, "
Persevere
," will be in the charity auction! All proceeds from it's sale will benefit the animals at
CCI
!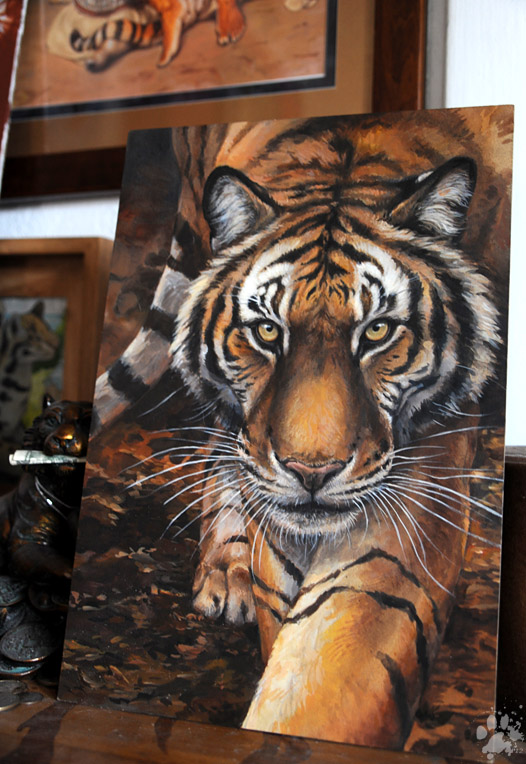 A photo of the painting!
In other news, this Friday at FWA is the debut of Kyell Gold's newest novel, Green Fairy! (
Here's an excerpt!
)
Not to mention, it will also be the first print appearance of Rukis and AlectorFencer's graphic novel
Red Lantern
! Since both Rukis and Kyell will be in attendance as Guests of Honor, they would be really happy to sign everything, I am sure. ;]
(And don't fret--if you won't be at FWA, you can order
Green Fairy
,
Red Lantern
,
Across Thin Ice
and a ton of more stuff from
Sofawolf Press' website
! Fill all of your bookshelves with talking animals!)
Hope to see you there!