Monday, April 21, 2008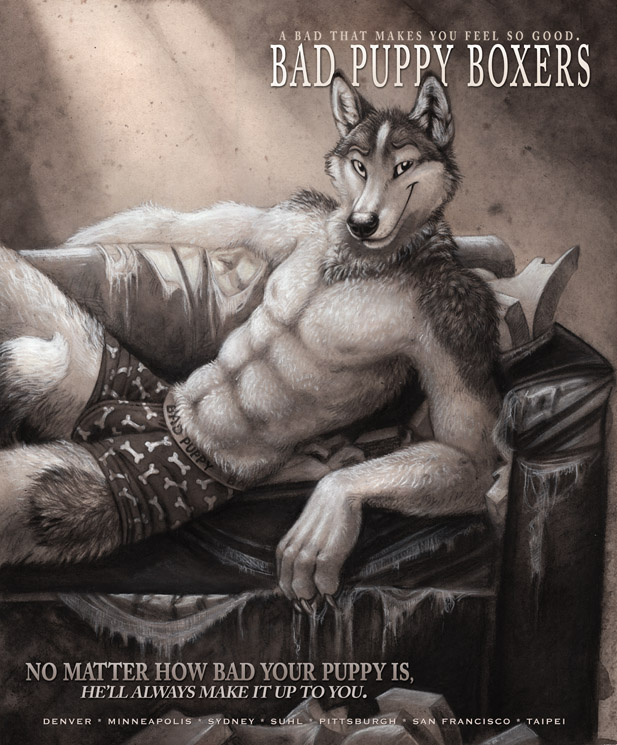 Somethin' for Sofawolf Press' HEAT, Vol 5!
The original is done in watercolor, chalk and charcoal, and is about 16x24.
Wednesday, April 16, 2008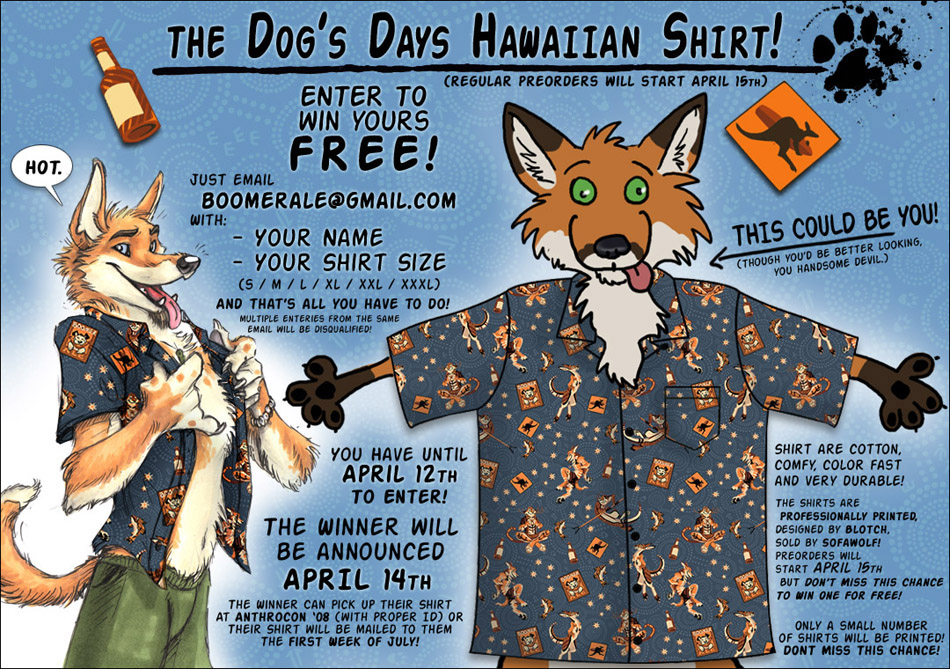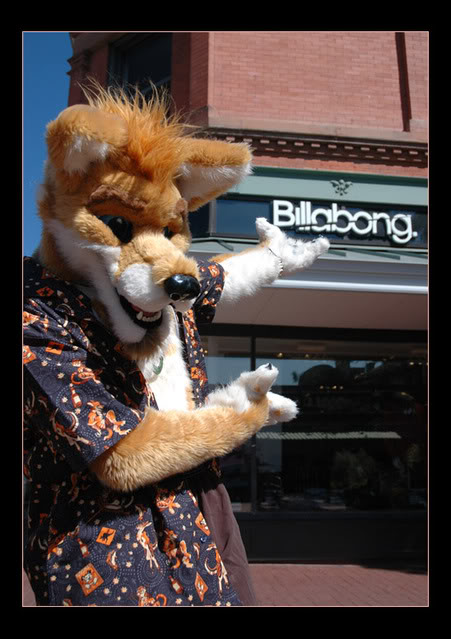 Hullo you crazy cats and kittens! Did you want to hear about
winning free stuff?
I've been working on a few projects over the last few weeks. First and foremost of course is finishing up coloring the Dog's Days comic. It's slow going but looks pretty swanky. While I've still got that on my plate, I've also conspired with the Sofawolf crew to put together a fabo Hawaiian-style shirt, alla Dog's Days.

For more information about the shirt itself
, check out Sofawolf's catalog page on the subject,
here!
The shirts are professionally printed, the pattern was designed by me and it'll be sold through Sofawolf!
Pre-orders will start April 15th
--
but!
--right now you can enter to
win your very own Dog's Days Hawaiian shirt, for free!


These ain't no t-shirts, folks. They're cotton, comfy, color safe and very durable!
There's only a small number of these shirts being printed--regular pre-orders will start April 15th, but don't miss this chance!
The winner has the option of picking up their shirt
at AnthroCon '08
(with proper ID, of course) or having it mailed to them the first week of July.
You've got until Midnight, April 12th to send in your entries!
To boomerale@gmail.com, send
your name
and your
shirt size
! (S / M / L / XL / XXL / XXXL )
(Tip: Most people like a Hawaiian style shirt to be +one more than the usual size they wear.)
We'll pull a random email from the batch and if you win, we'll get back to you and hammer out the details!
The winner will be announced April 14th!
Multiple entries from the same email address will be disqualified, so limited yourself to just one!
Good luck to everyone who enters!
That email again is:
boomerale@gmail.com
!
Don't forget to include your shirt size!
Cheers!
-Blotch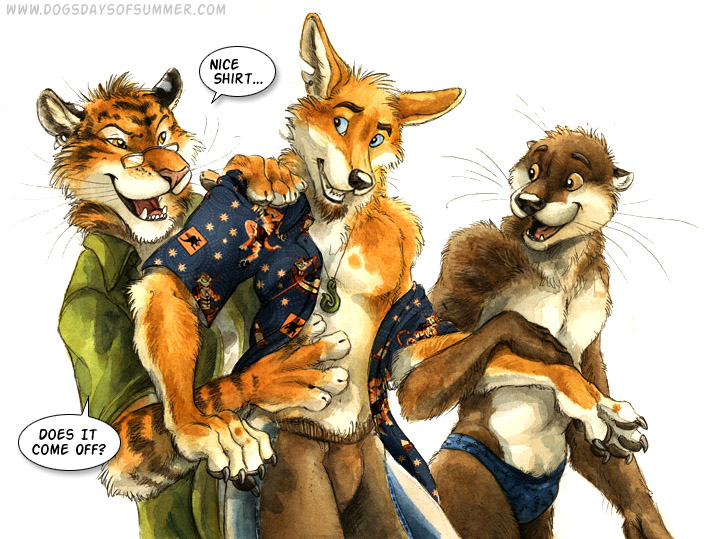 The design images, featuring the characters from my comic, Dog's Days of Summer: