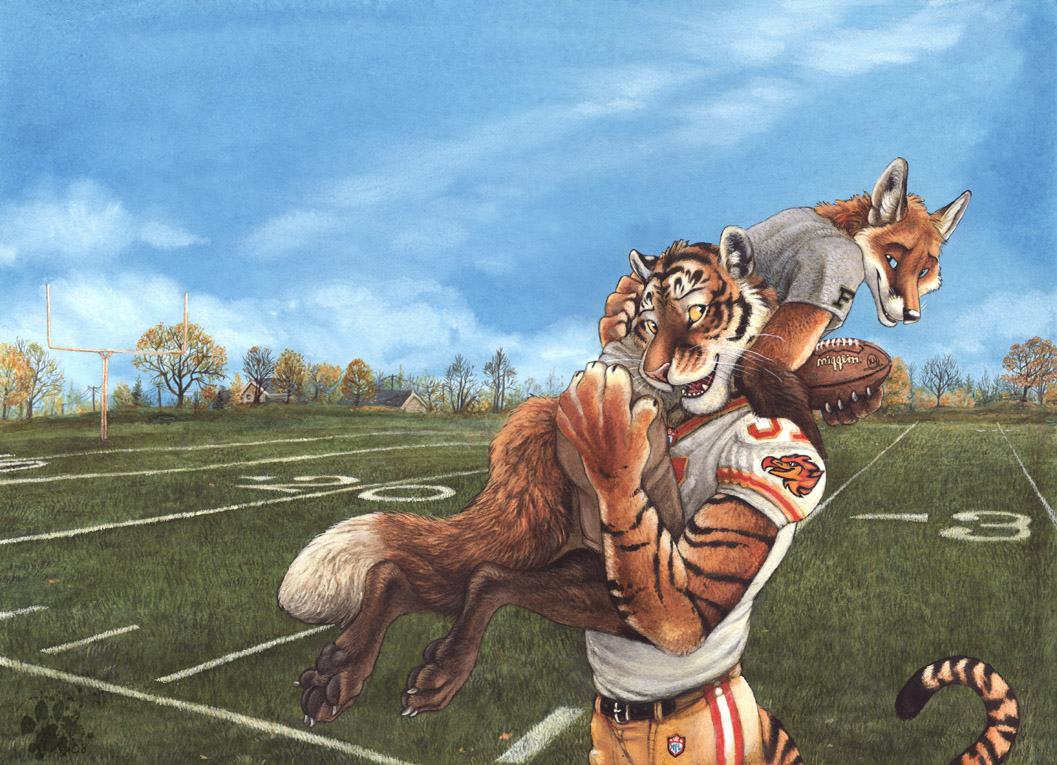 Here is the cover I did a few weeks ago for Kyell Gold's new novel,
Out of Position
! I also did the interior illustrations and the chapter heads.
These are a few of the nine interior illustrations from the book: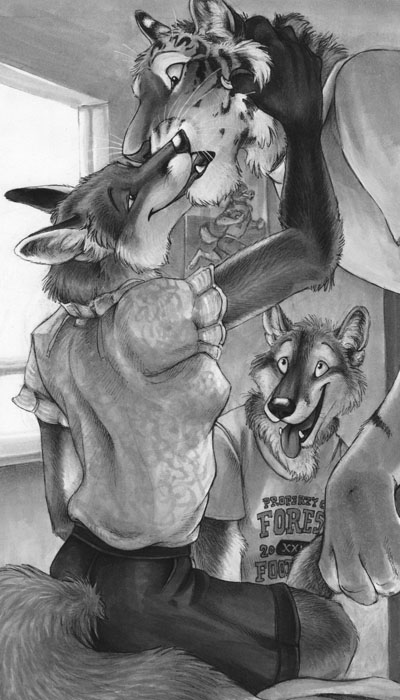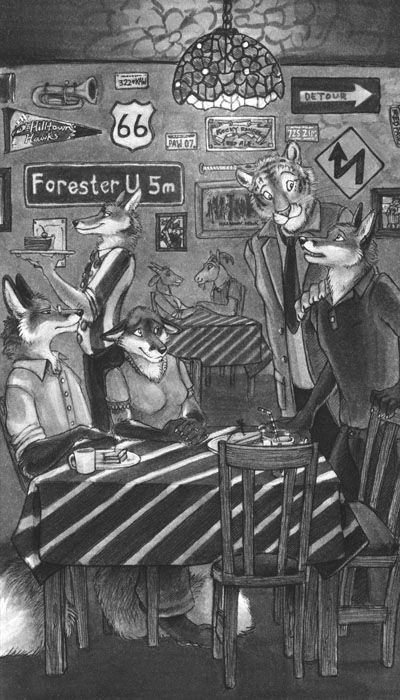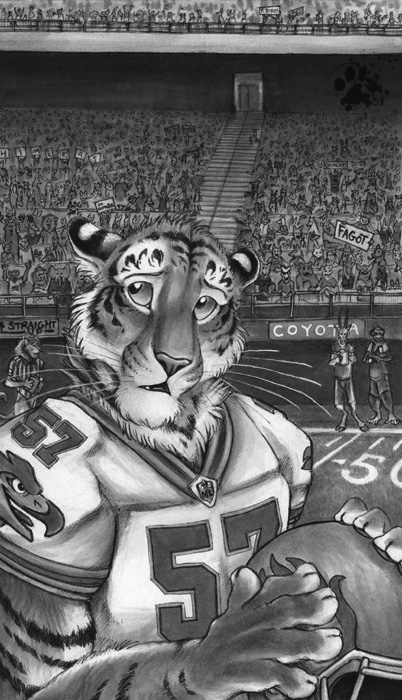 And this is a joke banner for a website, featured during the Superbowl weekend, and features one of the main characters from Out of Position.

If you like, you can read some of the first chapters of the book on Kyell Gold's website,
over yonder!