Sunday, March 2, 2008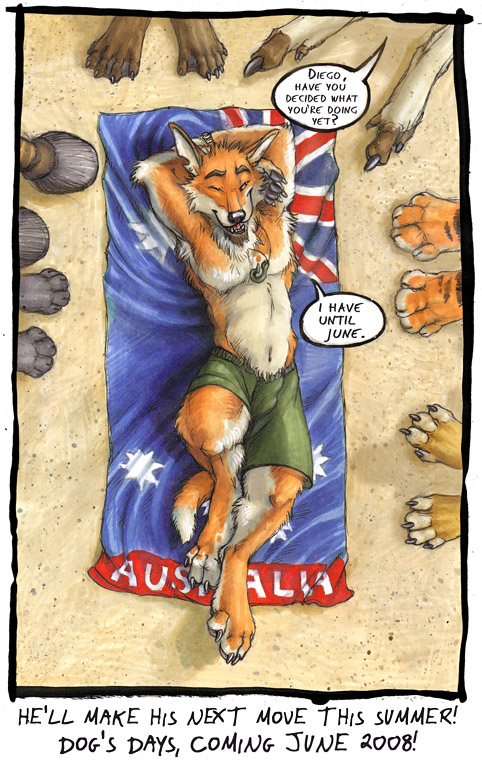 I'm still engaged in the slow process of coloring the finale to the
Dog's Days comic
.
But the good news is, it will be done and ready for June! Diego will have to get off his fluffy ass and do something...or someone. >;]
Sofawolf Press will be publishing the entire comic, plus all the concept art, to debut at AnthroCon this summer! :]
Also, I put all the so-far pages of the comic up online in an easy to read fasion, here (site is still bare-bones):
www.dogsdaysofsummer.com
Also, here are the images for the winners of the
postcard give-away I did
! (And all of them arrived to their new owners in good shape!) Names and addresses were changed for the online versions.