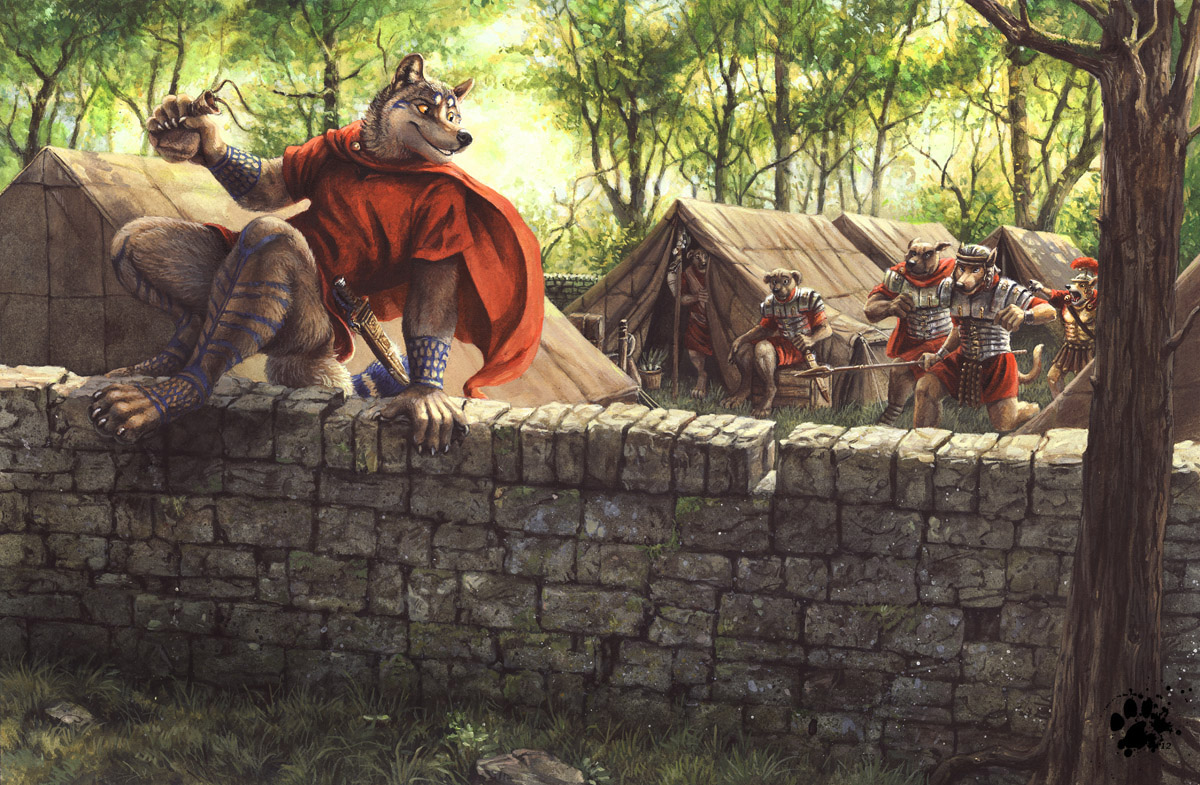 "Drust on the Run"
This is one of five illustrations I did earlier this year for the upcoming issue of HEAT Vol. 9!

Well--technically four are brand new images for the issue. It all started a couple of years ago when friend and author Tempo321 asked permission to write a story around the Pict wolf I illustrated a few years ago, titled "The Prisoner." I told him "Sure!" and he came back with a story about the cocky wolf Drust, who runs afoul, of--well, you'll have to read the story in HEAT this summer to find out!

HEAT is intended for mature readers. The story, "The Prisoner," is written by Tempo321, male/female in orientation, and has a total of five illustration by me, printed in grey scale. Boobs abound!

Check it out this summer in HEAT Vol. 9 from Sofawolf Press, making it's debut at AnthroCon and later available online!