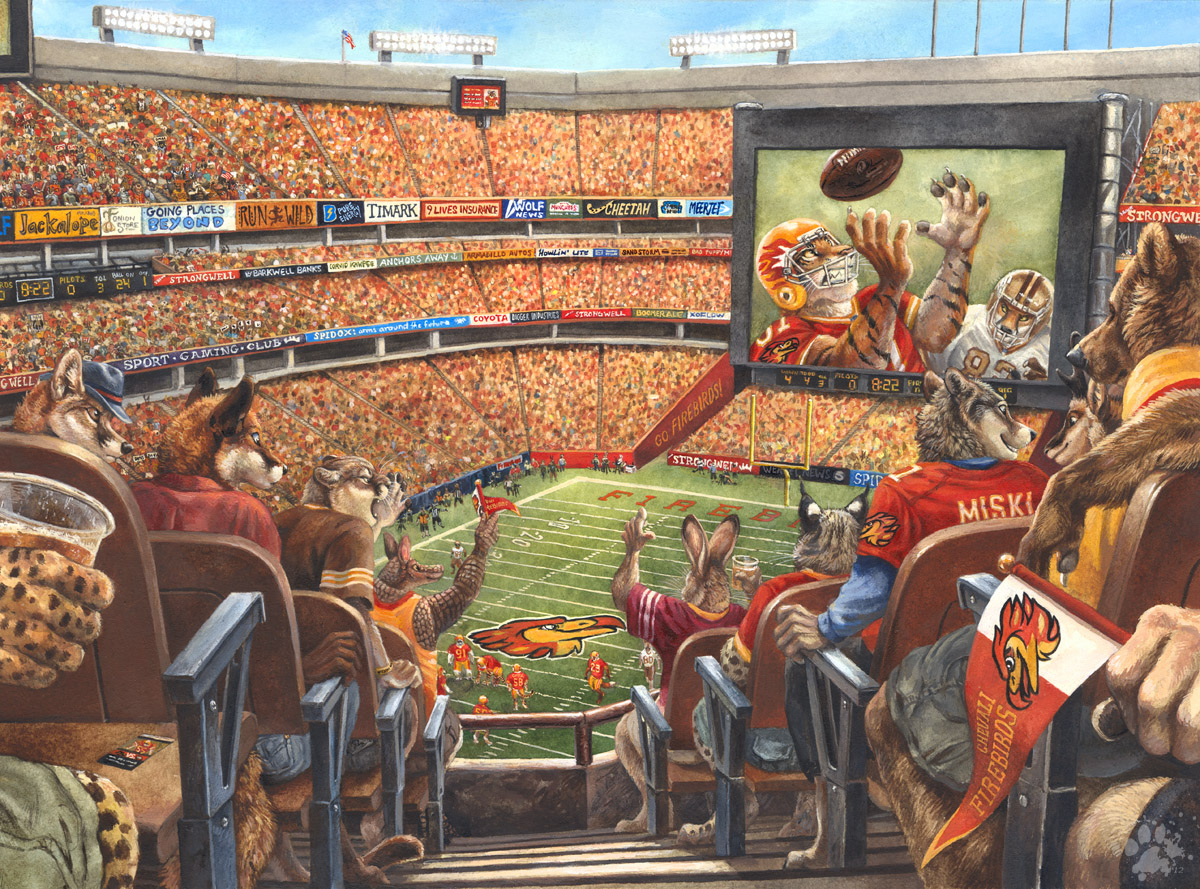 "Divisions"
Here's one of the pieces that's kept me quite busy over the last few weeks! :]
This is the cover for Kyell Gold's newest novel,
Divisions
--the third in the
Out of Position
series of books, following the journey of Lee the fox, and Dev the tiger.
Here's Kyell's official announcement about the title!
You can find out
more about the books over on Kyell's website, over here!
I also did ten interior illustrations, plus chapter heads for the book.
Divisions
will be available through
Sofawolf Press
, making it's debut at
FurtherConfusion
in January!
Comment on DA
|
Comment on FA