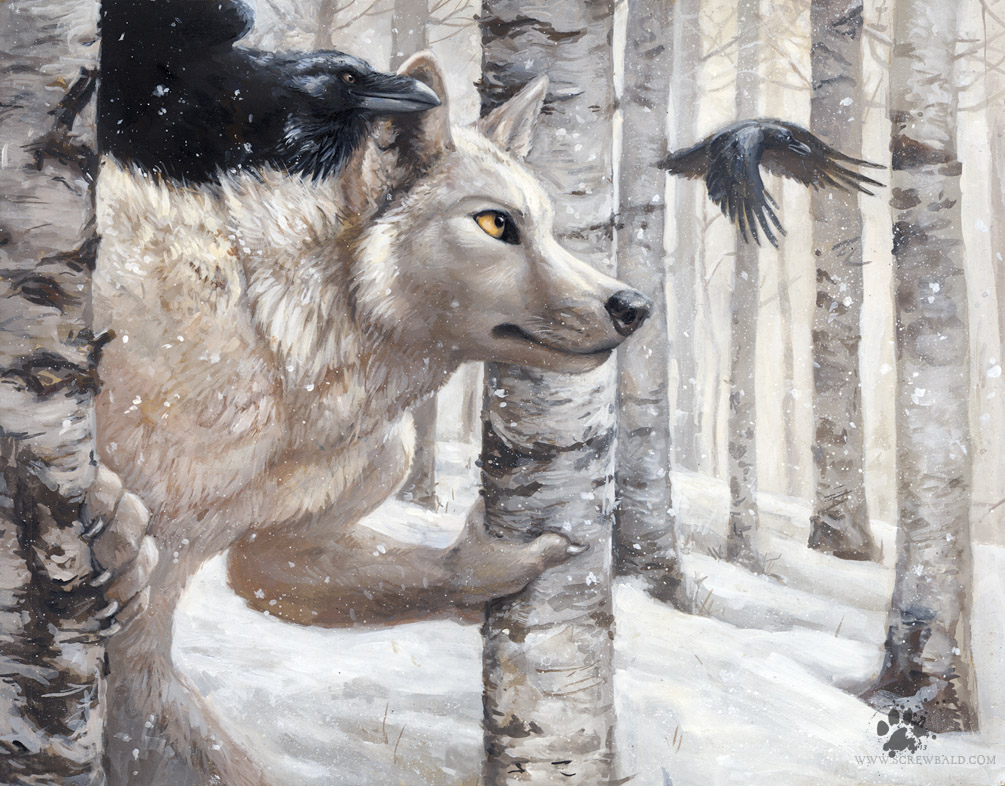 "Winter's Shadow"
I painted this piece to be used as promotional artwork for the
2014 Werewolf Calendar
! There will be more info on next year's calendar this summer.
This image will be one of a couple free promo-stickers, which will be available at various conventions throughout the year! You can pick them up from contributing artists' tables. :]
I worked on this piece over LiveStream a few days ago. If you're interested in catching a stream, the best place to keep an eye out is
@screwbald on Twitter
!
Acyrlic on Wood
Comment on DA
|
Comment on FA