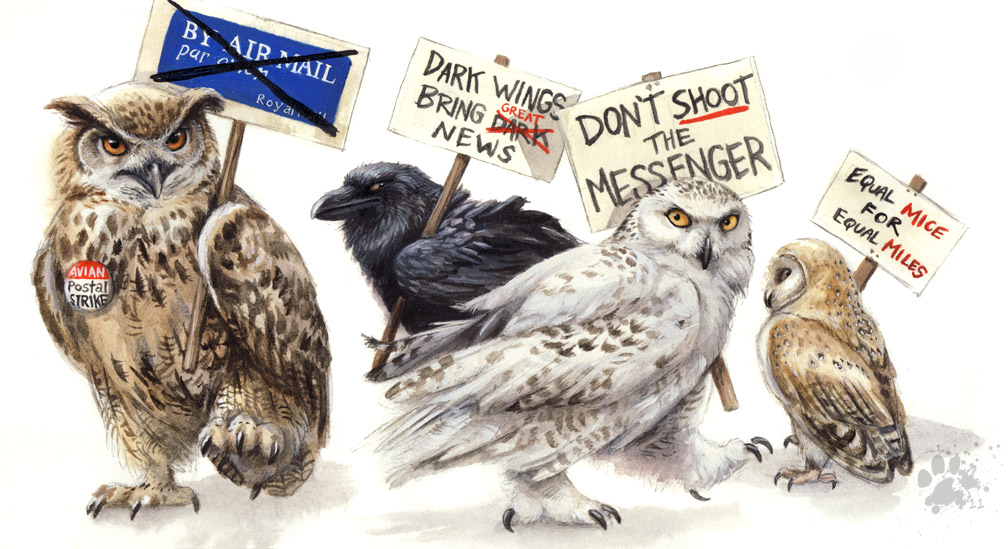 "Avian Postal Strike"
Dozens of owls are deafened by Howlers every year!
Support your local Avian Postal Strike!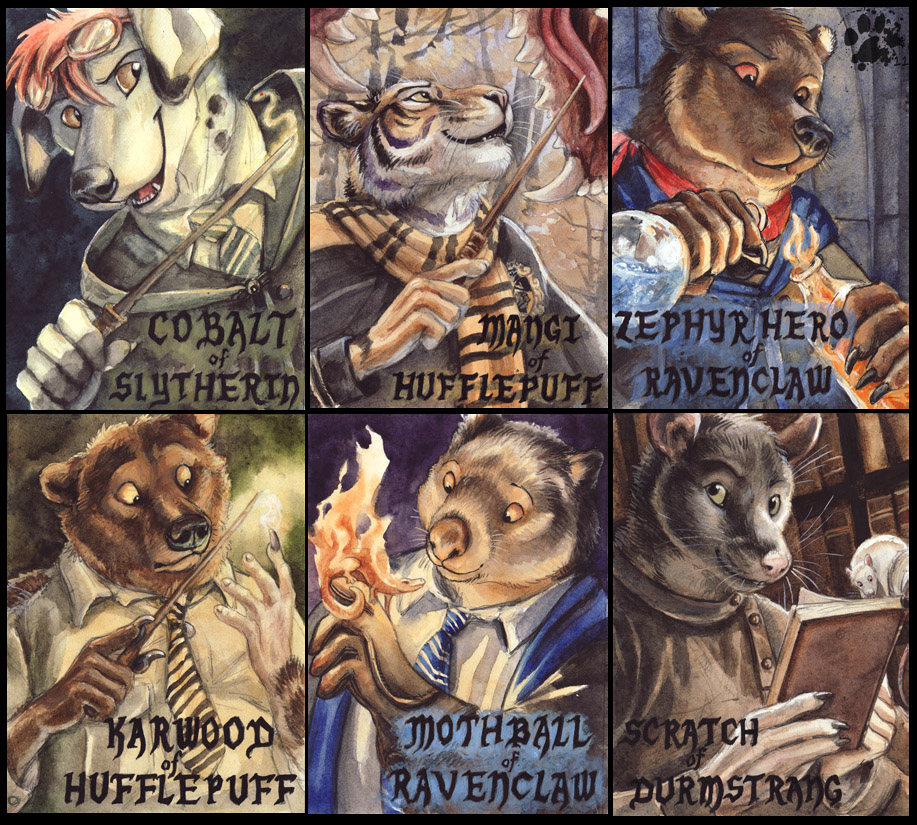 Hogwarts Badges
These are the free Hogwarts badges I painted before AnthroCon, for the six folks who's names I drew randomly from the contest's submissions! :]
And oddly enough, yet again no Gryffindors were chosen. Entries were largely either Hufflepuff or Ravenclaw!
(More information on the free badge give-a-way [which has now long since ended,] can be found
here
.)