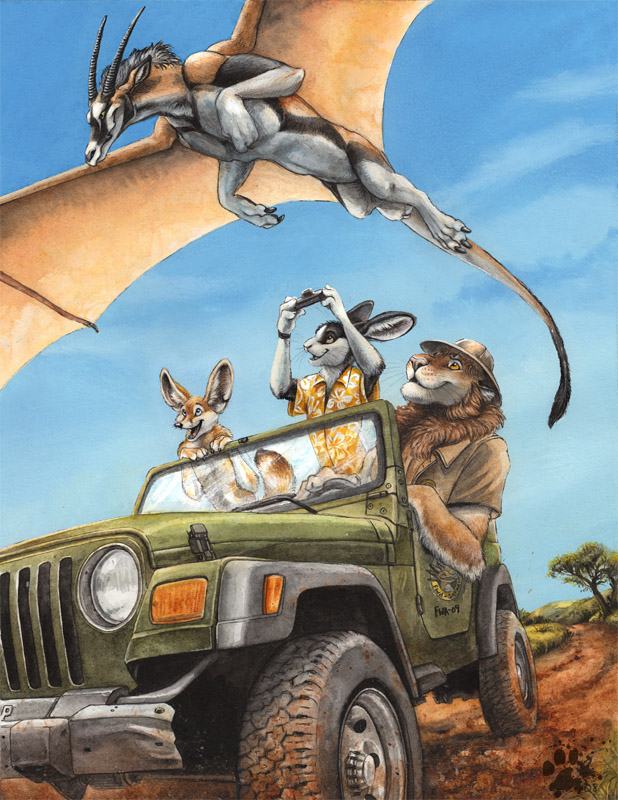 Another piece I guess I never uploaded (I suspect it's safe to now, as DragonCon has come and gone.)
This was commissioned back in July by the folks of
FWA
for use on the interior cover adspace in DragonCon's convention book.
FWA's theme this year is Safari, so I figure... what would furries go see on safari? ;]
I was sort of hired on last minute and only had a couple of days to get the piece done. I wish I could have had a bit more time to work on it, but, I say that about most things.